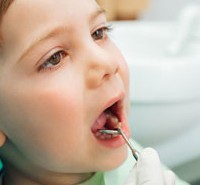 The Full Face Philosophy: a 3-Year Orthodontic Program.
This program consists of structured learning modules, which include lectures, practical components, live patient demonstrations, and take home assignments
It must be remembered that orthodontics is a clinical discipline. Knowledge is a treasure, but practice is the key to it. The saying, "practice makes perfect", certainly holds true in the context of providing orthodontic treatment.
One does not achieve a competent performance in orthodontics solely by listening to a persuasive lecturer or by looking at pictures of treated cases completed by someone else.
The intricacies of treatment procedures, appliance adjustment, biomechanics and patient management can only be mastered when the clinician's basic education is supplemented by hands on clinical experience under the direction of an experienced orthodontic specialist. Dr Derek Mahony will provide this opportunity , whenever feasible, in the context of his continuing education programs.
Dr Mahony presently offers clinical programs in his private practices, where participants observe him delivering orthodontic treatment to a large number of patients while demonstrating all of the procedures and protocols presented in the 18 modules mini-residency.
---
The mini residency programme consists of 18 courses (2 day theory lectures on the WEEKEND + 1 day practical on WEEKDAY for each course).
For clinical sessions you can express your preference as to which day would you prefer out of Thursday, Friday, Monday or Tuesday.
*After completion of 2 years courses with all the exams and assignments, you can submit to get Diploma in Orthodontics from The City London Dental School. After completion of 3 years courses with all the exams and assignments and some other requirements, you are eligible to get exemption for MClintDent in Orthodontics programme from BPP University of London.
Course Times:
9:00 am – 5:00 pm
Course Fee:
$2500.00 (incl GST) per Module.
5% discounts if you pay 1 years upfront.
10% discounts if you pay 2 years upfront.
15% discounts if you pay 3 years upfront.
Venue:
Dental Education Centre
6/85 Bourke Road
Alexandria, NSW 2015
---


For more information, or to register manually, please contact us